Today I've got another OOTD post to show you. I've decided to do them a different way so it makes it easier to see the clothes.
I absolutely love this outfit. It's simple and girly and great for now the weather is getting a little bit warmer. The bag you'll probably see featured a lot. It's from Matthew Williamson's butterfly range for Debenhams. It's a perfect everyday bag. I'm eyeing up this one for summer. It's such great quality and worth the extra money!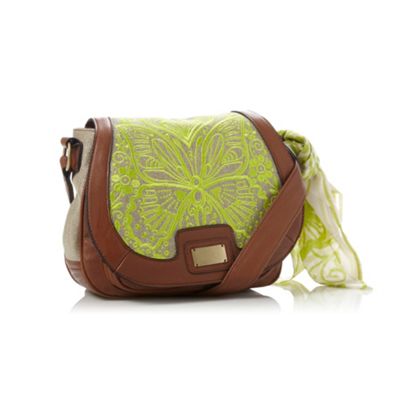 I mentioned this necklace in a previous OOTD (seen here). I love the simplicity of this it goes with everything and is easy to throw on. It's From Sphere of Life.
Both of these are from New Look. I love the colours of these and the cute bow details on the cardigan. I like to add the lace top to casual outfits to add a bit of interest. I really like the lace on this one as I find some can look cheap.
If I wear silver jewellery I usually wear my Thomas Sabo charm bracelets. They are easy to pair on without thinking about. I love the little charms, most of them have a special meaning.
The jeans are also from the OOTD linked above! As you can tell they are a firm favourite! I love the fit.
All finished off with my Primark brogues! These are so perfect for spring! I need another pair!
On my nails is Essie Aruba Blue. (seen here)
I'm so glad the weather is starting to brighten up a bit and I can wear nicer things!!
Love M
xxx