Hello there!
I've mentioned many times that I'm a huge fan of lists, I've got so many notebooks full of them, mostly to do lists. Wishlists are always fun to imagine what you would buy or have if you could and so I've come up with a new series 'If I had £100'. It's pretty simple, every time I'll list whatever I'm lusting over at the time but ONLY to a total of £100, I mean it's a reasonable amount and a possible pay day splurge if I was very lucky!
Having picked up a few Nip and Fab bargains recently when all of their products went on sale I've found myself wanting more!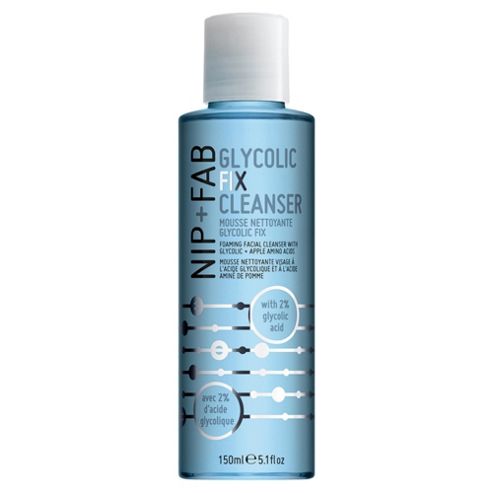 The Glycolic Fix Cleanser priced at £7.95 sounds like a winner to me.I'd like to start double cleansing but never seem to have the right products. I do love using a foaming cleanser with a muslin cloth so that my face feels like the day's grime has been removed and this gel cleanser sounds like a lovely affordable foaming cleanser with glycolic acid present at 2% to help resurface your skin. I NEED it and might even use my Boots points to nab it quick.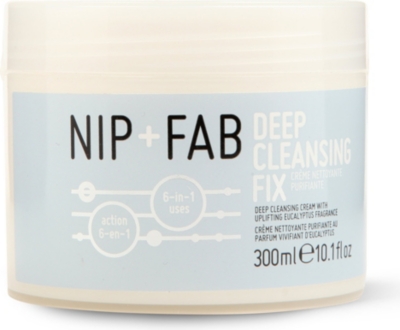 The Deep Cleansing Fix claims to be a 6 in 1 product and is priced at £7.95 for 300ml. This is a large pot of product with multiple uses; cleansing, exfoliating, hydrating, deep cleansing when used as a mask and specific application to spots. This sounds like a wonderful product especially for the price and I'll be hunting this one down too no doubt.
The Urban Decay Naked Skin foundation comes in at £27 which is pretty average nowadays. I have to admit i really liked this product as soon as I tried it though you do generally need to have good skin for it to look good! It's more of a blurring foundation as opposed to one that covers your skin with an opaque finish. Over the summer though I've found it has been essential as it doesn't clog my pores at all and doesn't appear to melt off my face too badly. I'd definitely like to purchase it again!
I first tried the Origins Ginzing moisturiser (£23) from a Christmas gift set that I bought myself, as you do. I loved it and loved the smell so much. It's a really light moisturiser that sinks in so easily and is perfect for my ever changing skin, not overloading it in the oily areas and but hydrating it in the dry. Perfect! I hear its on offer too where you can get a sample of the eye cream and a mini mascara to try too!
Image from Liparazzi
UD Naked Flushed palette in Streak is something I've had my eye on for months now. Streak is the perfect colour for me as coral really suits my skin tone. The image above is from the lovely Laura who's blog is Liparazzi which you should definitely check out, her beauty posts are a particular favourite!
I'd love to get my hands on this and for £22 for three key products it really is value for money too.
Una Brennan Superfacialist Vitamin C Cleansing Oil (normally £10.99) currently on offer at Boots for £7.33.
As I mentioned previously I want to add double cleansing to my routine, and not just by using a micellar water to remove my eye make up. This cleansing oil has really been raved about and I desperately want to try it! For £7.33 I think I might have to run to Boots and pick it up as soon as possible!
So that bring me to my total this time of £95.23.
I'd love a splurge but having quit my job I need to keep all my pennies for the meantime….but maybe spending some of my Boots points wouldn't be such a bad thing right?!
What do you think of my wishlist?
This one is beauty related but I'm sure there will be more clothes involved in the future too!
L xxx